Main content starts here, tab to start navigating
Craft-Casual Dinner Restaurant in Draper, UT
Feeling a bit peckish? Then please, join us for dinner at Even Stevens, where the whole family can find a delicious sandwich, salad or tasty bite that the entire family will enjoy. We're conveniently located near Draper, UT, to make it easy for you to stop by our gourmet-casual restaurant for a bite to eat. Our restaurant serves a variety of menu items made of fresh, nutritious ingredients that never sacrifice flavor. The dining room environment is relaxing and makes for an enjoyable dining experience for everyone. Come to our restaurant with your family and try the best sandwiches around, regardless of whether you prefer a hearty meatlovers sammy or our incredibly satisfying vegan and gluten-free options. We're sure you will find something you love and leave full and satisfied.
The Best Sandwich Place for Dinner
When you're going out to dinner with your children, you want a place that offers flavorful, healthy food made from fresh ingredients. At our craft-casual restaurant, we have the best sandwich selection and a comfortable dining area to enjoy it in. Whether you prefer cold-cut ham, grilled cheese, or a roasted pot roast sandwich, we have something for everyone. Although we're known for our craft sandwiches, we also have salads and other bites to eat customized to fit your dietary preferences. Choose from a pickle and bag of chips, half sandwich, and side soup, or a side salad to go along with it.
These are the perks of coming to Even Stevens to have sandwiches for dinner:
Family-friendly restaurant environment
Tasty sandwiches, salads, and sides
Nutritious and delicious, locally-sourced ingredients
Made to order dinner options
Convenient location and catering available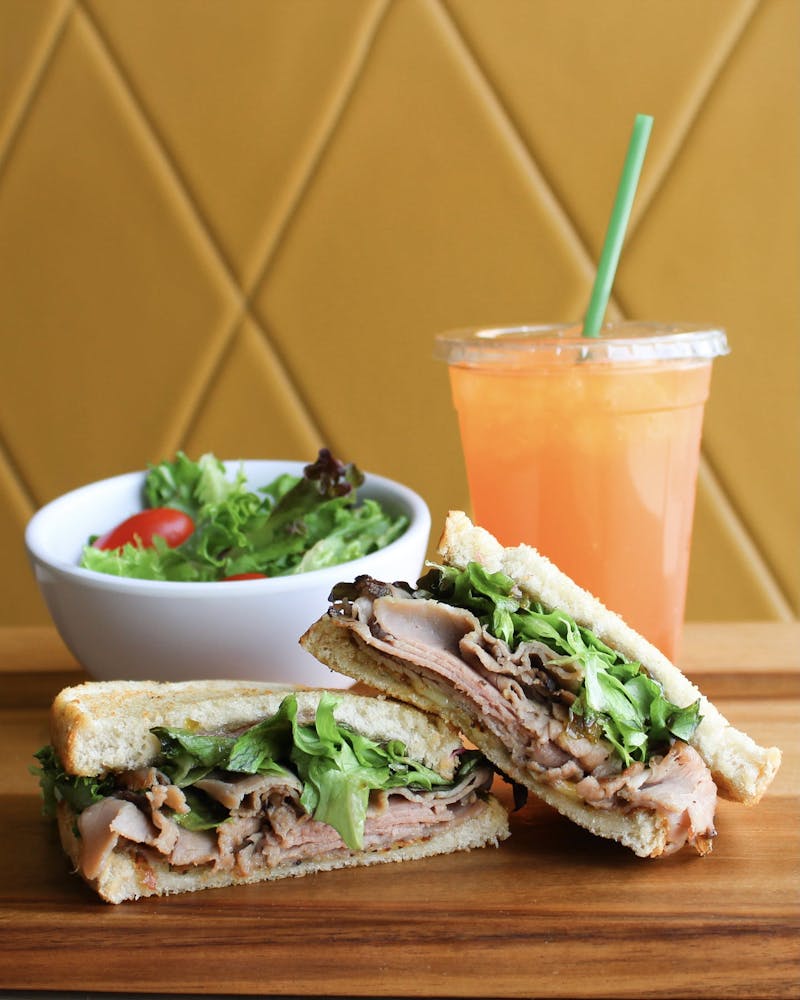 Delicious and Satisfying Craft Sandwiches
We know sammies. We love sammies, and we are pretty sure that you'll enjoy our offerings. We will go so far as to say you'll find a favorite item on our menu and make it your go-to meal, whether it's a sandwich for dinner or lunch at our restaurant near Draper, UT. We can't wait to make your sandwich of choice from delicious and flavorful ingredients that locals have come to expect from Even Stevens. Our restaurant has a welcoming, family-friendly atmosphere, so you can bring your kids along to enjoy dinner together.
What's more, our kids' menu is packed full of items that taste great so that they will devour them, and you can rest assured they are filling and are healthy. Along with your sandwich, you choose from a side pickle and bag of chips, a soup, or a side salad. Our convenient location means you don't have to travel far to grab a bite to eat after work. Our menu items are made with fresh ingredients that will satisfy your hunger and your taste buds.
Come to Our Gourmet-Casual Restaurant
Even Stevens serves good food in a relaxing and fun atmosphere. Emphasis on good food and well, second emphasis on fun. We are a gourmet-casual restaurant that packs our menu with locally sourced ingredients and makes tasty flavor combinations making a shoo-in for your family's new favorite. Plus, we dig it when our customers are comfortable enough to stay awhile and hang out after they eat. Because we strive to create a family-friendly environment, we invite you to stop by and take your time to enjoy your dinner.
Our convenient location makes it easy for you to come down to our restaurant in Draper for a filling and satisfying dinner. Our delicious and nutritious dinner sandwich menu has plenty of options, and our kids' choices make us an excellent place for everyone.
The Tastiest Sandwich You'll Have for Dinner
Our craft sandwiches are known for their delicious, bold flavors and fresh ingredients. You can expect the best dining experience when you come to Even Stevens near Draper. Families are a big deal, and we know it's challenging to find a place where everyone will find something they like. That's why we offer crowd-pleasing favorites like over-the-top grilled cheese, the PB-est PB&J, and mac and cheese that even you'll snitch off their plate.
Please bring your family in for dinner, have a sandwich or other item from the menu, and give us a try.
We make grabbing a quick bite to eat as easy as possible for families that want a comfortable, close place to eat. You can't go wrong with Even Stevens, so visit us in Draper today!