Main content starts here, tab to start navigating
Lunch Sandwiches, Lunch Salads & Other Lunch Items in Boise, ID
Slide 1 of 3
Slide 2 of 3
Slide 3 of 3
Give your taste buds a treat with our delicious selection of lunch items from our chef created menu with high-quality ingredients. We believe everyone in your family will find something they enjoy. Even Stevens Sandwiches is a family-friendly lunch establishment in Boise, ID. We have made a name for ourselves for the tasty lunch sandwiches and lunch salads we serve up because they're made from locally sourced meat, vegetables, and bread. Our garden-fresh lunch salads are made with an array of healthy ingredients with the option to make them gluten free or vegan. Our lunch items menu offers food that not only tastes good but is also good for you.
We are a great place for families to grab a bite to eat together in a casual, relaxing environment where the food is fantastic. Our chef created menu is crafted to your preferences, from our vegan and vegetarian salads to our delectably toasted sandwiches that provide that perfect crunch. When you come into Even Stevens in Boise, you get to customize your lunch experience to your liking. Our dining room is comfortable and fun, which makes it a great family friendly place for lunch. Experience the Even Stevens difference today!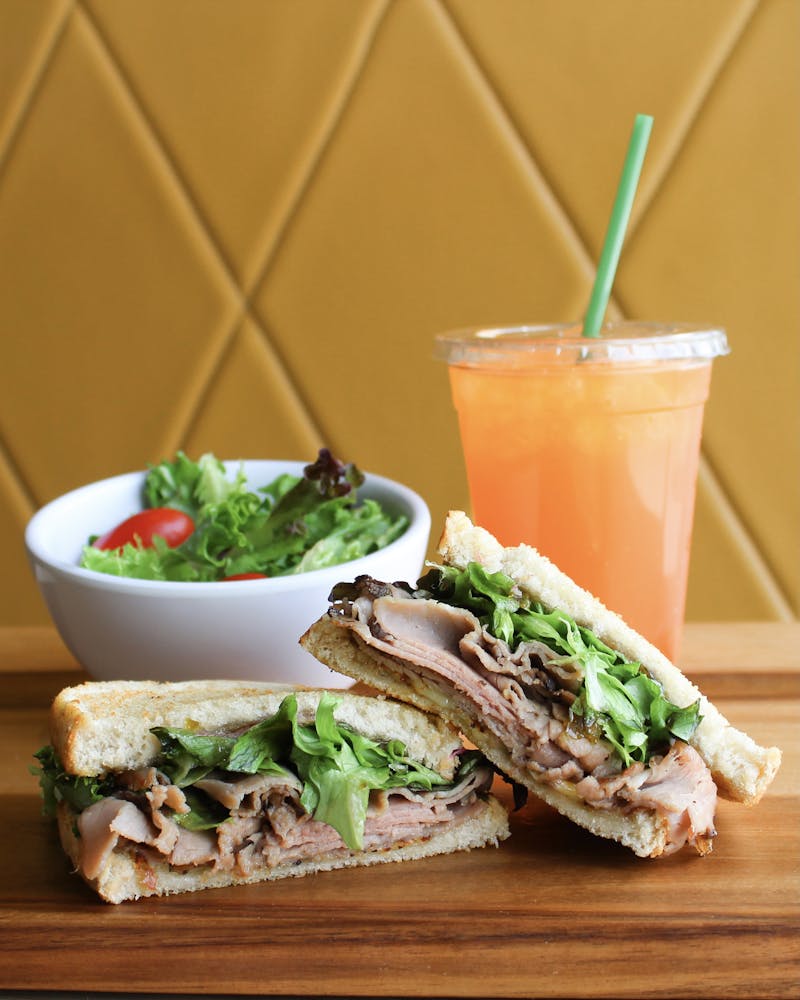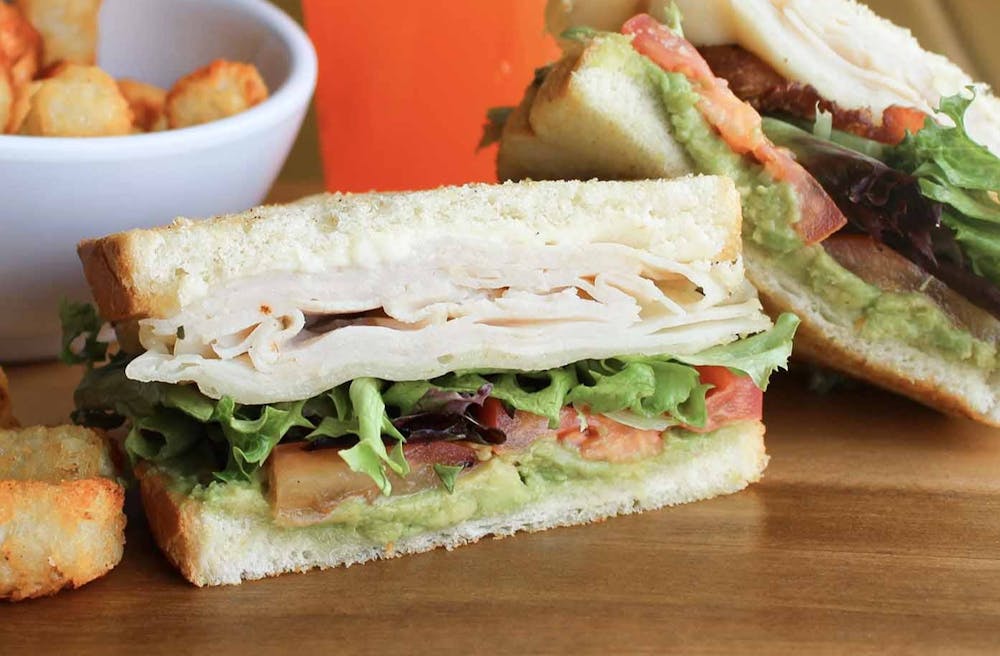 What Makes Us the Perfect Lunch Spot?
Our lunch items are the best around because we use fresh ingredients that are sure to please everyone. We pay careful attention to the details, and this is why we lightly toast our sandwiches to provide you with a delectable crunch with every bite. Our chef created menu can be customized in order to suit your preferences, no matter if you want it to be made vegan, vegetarian, gluten free, or something else. On top of having great tasting food, we also offer a family friendly lunch spot with a different dining experience to enjoy a meal with your loved ones. Come check us out for yourself and see just how satisfying our food is and take a seat in our relaxing dining room.
This is what makes Even Stevens the best place to go for lunch in Boise, ID:
Great prices
Sandwiches, salads, and other tasty bites
Fresh, healthy ingredients that are locally sourced
Custom orders and catering available
Family friendly atmosphere
Convenient location
Take your family out or meet friends for lunch at Even Stevens Sandwiches. Our craft-casual restaurant offers various lunch items, which means there's something for everyone. Treat yourself to the best lunch sandwiches and lunch salads at our location in Boise, ID. We dish out a different dining experience by using fresh, locally sourced ingredients. From our bread to our veggies and meat, you'll enjoy our crafted ingredients. Visit Even Stevens and check out our tasty lunch items and enjoy a meal with your family or friends. Our food doesn't just taste good, it's also good for you!
Our meal deals are yet another reason why we're a different dining experience in the Boise, ID, area. You get the best bang for your buck without us sacrificing quality, taste, and nutrition. Next time you eat out for lunch, you can have a guilt-free dining experience.
A Different Dining Experience for Lunch
If you're in the Boise, ID, area, you're welcome to stop by our convenient location to grab a bite to eat with your family. Even Stevens makes a variety of custom and gourmet sandwiches, so you and the kids will all find something you'll like. With fresh baked bread and a combination of crafted ingredients, our lunch items are sure to satisfy your taste buds. You have the choice to get a full sandwich and chips, or a side salad and pickle. Our other option is to order a half sandwich along with a half salad or soup and chips. If you're in the mood for a lunch salad, you'll be happy to see we have a good assortment of salads that you could even wrap up too. We use seasonal veggies for the freshest, most delightful taste. Whether you're in the mood for a Caesar or Maple Apple Pecan, you'll find a lunch salad that you love. Even the kids have their own menu, which is one of the reasons why we're a great place to bring the whole family.
Visit Even Stevens Sandwiches Today
Even Stevens Sandwiches has a variety of tasty lunch items to pick from. Although we're known for our delicious lunch sandwiches, we also offer lunch salads and wraps, so that everyone has a variety of choices for lunch. As a place that is proud about offering a different dining experience, we know that a family friendly atmosphere goes a long way when you're bringing your kids along. You will also have peace of mind knowing we only use the freshest, high-quality, and locally sourced ingredients to make the food we serve. If you would like to order ahead instead or use the DoorDash app, we make those options available in order to make things even easier for you.
Made to order, gourmet sandwiches and salads from Even Stevens will satisfy your hunger the next time you're out for lunch. Everyone craves something different, and here our menu is varied and tasty, so that it shouldn't be difficult for everyone to make a choice they'll like. Our family friendly restaurants are a great way to eat out in a healthy way that leaves you full and happy. Visit us at our Boise, ID, location or order online.